Corporate Overview
Our Business
---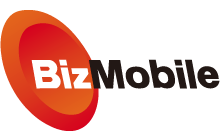 The core value of mobile devices is to share information instantly. Nowadays, we can access the Internet to obtain information anytime, anywhere. However, requirements of businesses varies. Many businesses require anti-theft/loss measures. Some businesses need to share information at any time and at any place, while some others restrict sharing information at specific times, specific locations, and to specific people. There are even some businesses that prefer to restrict information sharing to certain periods of the day to refrain employees from answering phones and checking emails 24 hours a day.
In order to meet such diverse needs, OSs (operating systems) are equipped with MDM (Mobile Device Management) features that are continuously enhanced. However, for a long period of time, and with the exception of iOS, these features were never tailored to meet the specific needs of companies. As an effort to improve the efficiency of operations, we decided to specialize in cloud MDM services. As a result, we have managed to offer SLA for MDM operation for the first time in Japan. In addition, we have always been focusing on automation. This allows for the simplification of kitting tasks during deployment, as well as of the tedious tasks during actual usage, recycling, disposal and exchange of devices (also known as Life Cycle Management or LCM). As a result, among the MDM systems in the world, our services require the least manpower for deployment.
Systems should always be updated after their development. We have already rebuilt ours 3 times. At present, it has been fully reconstructed based on the simplest and most enhanceable architecture available. Hence, as part of a platform to manage IoT (Internet of Things), with a large quantity of "Things", we can offer a cloud-based service where device settings and applications can be controlled and managed.
In order to maintain security and privacy of mobile devices, there is a need to secure devices (software, OS, applications, content), as well as their communication channels (networks). MDM is used to ensure security of devices, and VPN (Virtual Private Network) is used to ensure security of communication channels. We at BizMobile are forging ahead into an era where new technologies such as IoT can easily be used without worry.
Protecting Mobile security by MDM and VPN